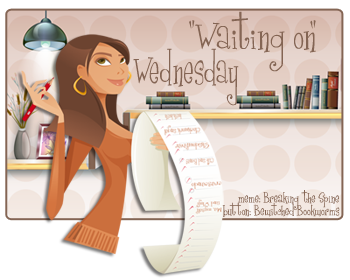 "Waiting on" Wednesday is hosted weekly by Jill at Breaking the Spine. This is the upcoming title I can't wait to get my hands on, Me, Myself and Why by MaryJanice Davidson.
Product descripition from Amazon:
Sweet and innocent with a twist of girl-next-door, Cadence Jones is not your typical girl and certainly not your typical FBI agent. Just ask her sisters, Shiro and Adrienne. (Wait. . .best if you don't ask Adrienne anything.) But it's her special "talent" which makes Cadence so valuable to the FBI and it never comes in more handy than when she and her partner, George, get tagged to bring down the Threefer Killer. A serial killer who inexplicably likes to kill in threes, leave behind inexplicable newspaper clippings, and not one shred of decent forensic evidence, soon starts leaving messages that seem to be just for Cadence and her sisters. Could it be that this killer knows all about Cadence's special "talent"? In the meantime, love blooms in the most unexpected place when Cadence meets her best friend's gorgeous brother who is in town visiting—and she discovers that he knows her secret too! When attraction burns hot between them her best friend isn't thrilled with the romantic development and this time Cadence just might agree!

From New York Times bestselling author MaryJanice Davidson comes an outrageously funny novel about a highly unconventional FBI agent, a rather odd serial killer, a best friend on the edge, a gorgeous baker. . .and oh, yeah, love.

Suddenly Cadence finds her unbalanced life turned even more upside down as she tries to date a baker who wants to get in her heart and in her bed, dodge a pesky psychiatrist, keep a leash on her sociopath partner, while trying to catch a serial killer who's now fixated on her.

Some days it's not even worth getting up in the morning. . .
An excerpt is posted on MaryJanice Davidson's website as well. I can't wait to get this book because I love the author's writing style and the premise for this one is very strange and promising. Look for this title to launch on September 28, 2010. I've already preordered my copy.

The following two tabs change content below.
Related Posts