Sapphique
Author: Catherine Fisher
Published: Originally published in the UK in September 18, 2008,
Scheduled for release in the US on December 28, 2010
Links: Goodreads, The Book Cellar, Anderson's Bookshop (my local indies),
Amazon (No Kindle edition currently available)
ARC obtained from Traveling ARC Tours/UK edition purchased by reviewer
Description:
Finn has escaped from the terrible living Prison of Incarceron, but its memory torments him, because his brother Keiro is still inside. Outside, Claudia insists he must be king, but Finn doubts even his own identity. Is he the lost prince Giles? Or are his memories no more than another construct of his imprisonment? And can you be free if your friends are still captive? Can you be free if your world is frozen in time? Can you be free if you don't even know who you are? Inside Incarceron, has the crazy sorcerer Rix really found the Glove of Sapphique, the only man the Prison ever loved. Sapphique, whose image fires Incarceron with the desire to escape its own nature. If Keiro steals the glove, will he bring destruction to the world? Inside. Outside. All seeking freedom. Like Sapphique.
RaShell: I've been reading Sapphique every day of the last week. When I wasn't, I thought about it. Sometimes, when I read a big book, dying to find out what happens at the end, I (khm, khm, guilty as charged) skip parts that seem a bit boring… skim a few paragraphs here and there and not think about it twice. With Sapphique, it seems to me that every line could've been of vital importance. I was petrified to miss a word. It kept me literally on the edge of the seat 'till the very last page.
The story picks up right where it left off in Incarceron. The tempo and drama are just the same, characters continue to play their complicated roles in the strange worlds of the Prison and the Realm.
"Believe it [….] Because I am the Dark Enchanter, and now I enchant you both into magic sleep." […] Darkness entered Attia's nose, her throat, her eyes. It took her hand, and led her into silence.
The true meanings of friendship and freedom and questioned, answered and questioned again. There are hints of romantic interest thrown in here and there, but unless you want to set yourself up for a major disappointment, don't expect everybody to find a soul-mate and live happily ever after at the end. This, actually is my biggest and only gripe with both Sapphique and Incarceron. Unless I completely misread it, there were signs of romantic interest among quite a few characters, and NONE of them really worked out. So, in that respect, Twilight it's not 😉 That said, I am still absolutely enthralled with the story, with characters, with mysteries of Incarceron, with it's quirky inhabitants (both inside and out, not to mention… the Prison itself).
He told himself to stop. But the pain laughed at him. The pain was his dark twin now, sleeping with its arms tight about him.
Sapphique reminded me a lot of Inception, in a way that it makes you think of what's real and what's not. Prisoners might turn out being more free than the courtiers. Not to mention more fitting for life in the "real" world. The rich and the powerful of the Realm could be not at all what they seem, and their role in the storyline will twist and turn until you're not sure what they truly are till the very last moment. And even then, at the last page of the second book, even though there's a very solid and logical conclusion to pretty much all dilemmas that I, the reader, was faced with throughout both books, some things remain mystery. There's some Magic (like nothing you've seen before, no wands, sorcerers or witches, just pure and simple "Art Magicke"), but almost impossible to tell when it's "real" of just an "illusion". There's a lot of "visions" that certainly help with explaining things, but also complicating them at the same time. And again, what I truly enjoyed (although it proved to be highly frustrating for my reader's sensibilities, so used to being "told" early in the book on who's "good" and who's not) is that nobody in this series is simply black'n'white.
"I have spent centuries longing to Escape, but who can escape themselves?"
To summarize, without giving away any of the plot, the second book is as solid and intriguing as the first one. It comes to a conclusive ending, which by no means can be called "happy", yet it seems logical and "real". It's very refreshing in it's honesty, beautifully written (like a few quotes I included in this review that captured my heart and imagination) and has a tendency to gets under your skin.
I would highly recommend it to readers of all ages, just don't expect any romantic intrigues and have an open mind and be ready for everything and anything 🙂
Again, I give it the highest grade.
Pushy: Much like Incarceron, Sapphique held me enthralled from the first page. This is a complex book where multiple stories and viewpoints are woven together in a beautiful and mysterious tapestry.
As RaShell mentioned, this book is not for those seeking the union of two souls. I found the tantalizing hints of romance to be in tune with the milieu of both worlds: in the Outside world, so full of cloak and dagger, the purity of love is not something that is easily given or received and in the harsh reality of the Prison, where can love exist? But still it's there, as it seems it must be in any human drama: the love of a parent for their child, the love of brothers-in-arms, the love that is unrequited because it is never spoken aloud and the love that grows despite the odds. Yet it is not love that is the central theme of Sapphique, but freedom.
The question of what it means to be free, how one judges oneself to be so and what one would do in order to gain freedom is at the core of this story. There are so many answers offered by the characters in this novel and the reader must sift through them, determine which make the most sense or perhaps determine, as I did, that freedom, while sharing many core attributes from person to person, is by its very nature unique. And I love that the prison itself must grapple with this question. How existential is that?!
To pull off a novel of this depth and complexity requires a level of writing mastery that Catherine Fisher has in spades. I think it's telling that these are not her first novels, but the latest in a career that has spanned over two decades. There's craftsmanship here. And the ability to maintain so many story lines at once without losing the voices of the characters involved or allowing the reader to become overwhelmed by the sheer amount of information required to bring so many different people to life is one she has clearly gained over her years of writing. She's received many accolades throughout the years and I feel, admittedly based solely on these two books, that she has the chops to have earned them.
Bottom Line
This stunning work of fantasy will leave you thinking long after you've read the last page.
We give it an enthusiastic 5 out of 5 books.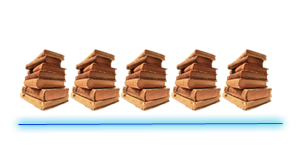 Final Notes and Giveaway Winner!!!!
So, as many of you know, RaShell is not just a fan of books but an artist as well!
And she was so inspired by this book that she made the following GORGEOUS illustration:
Which she is generously
GIVING AWAY
in honor of our reviews of
Incarceron
and Sapphique. The give away was announced in our
August 2 review of Incarceron
and the entries were closed last night at 9pm CST and we're thrilled to announce that our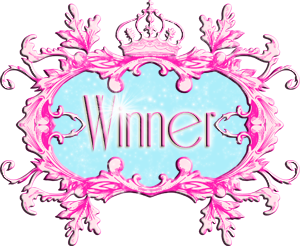 is…..
jen7waters!

So, jen7waters, RaShell will be sending you the following wonderment as soon as we hear back from you. Congratulations!!
Now go and get lost…in a book!
The following two tabs change content below.
Related Posts