Author: Mitch Albom
Genre: Fiction
Vendors: Amazon, Barnes & Noble, Borders
This is not a new book — it came out four years ago, in fact. So why am I reviewing it? Because I think we need its lessons today more than ever. Because no matter what creed you believe in, I think we all need a little faith. Because it is a timeless tale, one that I've never forgotten, and I want to share it with you…
Synopsis. The Five People You Meet in Heaven introduces us to Eddie, an 83 year old man who seems to have lost all joy for living, finding meaning only through his day-to-day existence as a maintenance man for an amusement park. On the last day of his life, which also happens to be his 83rd birthday, Eddie dies tragically while trying to save a little girl from a falling ride cart. The last thing he feels is a pair of two small hands in his, and then he wakes up in heaven. But it's not the heaven he's expecting… Before Eddie can move on to his eternal reward, he must meet with five people from his life, some of them loved ones, some of them strangers. All of them help explain Eddie's life to him, including the one question that haunts him in heaven — whether or not he was able to save the little girl.
High Points. What I love most about this book is the narration. It is told in third person, almost a bird's eye view of the proceedings. Its wording is not complex or elegiac or pedantic at all, something it could have easily become, given its subject matter. Albom employs a more subtle tone, which allows for lines like these to pass into one's mind whole, as if the thought transcends the wording: "Each affects the other and the other affects the next, and the world is full of stories, but the stories are all one." And also this line: "There are no random acts. We are all connected." This line is at the very heart of The Five People You Meet in Heaven. Ultimately, this is a book about connections — the connections we forge as children, when the world is still brand-new and undiscovered; the connections we create as young adults, when we are eager to test the world's boundaries; and the connections we hold on to in our last seasons of life, when we realize that while nothing in life is permanent, it is the relationships that irrevocably bind us. This is weighty stuff, not something easily conveyed on the page. It is testament to Mitch Albom's talent as a writer that he is able to do this without venturing into Hallmark Card territory.
Low Points. My only complaint about this book? How sad I felt upon reaching the last page. It felt almost like saying goodbye to a friend. This doesn't happen to me that often with books! I guess another low point can be how much of an emotional roller coaster this book can be. One page, you'll be laughing, the next, you'll be angry, and then all of a sudden you're crying. Personally, I don't mind being pulled through the emotional wringer with books, but if you don't enjoy this, maybe this isn't the book for you.
My final verdict?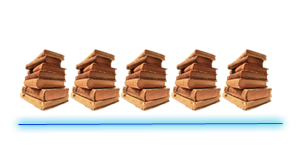 This is one of the few books I've loved enough to risk reading it with my students — I say "risk" because sometimes students can ruin the good feelings teachers have for good books with their indifference and overall ennui. Happily, most of my students have told me that they loved reading this book. I hope you enjoy reading it, too! 🙂
Before I close, here is a video of Mitch Albom discussing The Five People You Meet in Heaven.
Click here and here to read two blog posts I wrote on my main blog discussing who my "five people" would be. Have you read the book? If so, what did you think of it?

The following two tabs change content below.
Related Posts