ARC provided by publisher in exchange for a fair review
Book Description (From Goodreads):
Beth and Jennifer know their company monitors their office e-mail. But the women still spend all day sending each other messages, gossiping about their coworkers at the newspaper and baring their personal lives like an open book. Jennifer tells Beth everything she can't seem to tell her husband about her anxieties over starting a family. And Beth tells Jennifer everything, period.

When Lincoln applied to be an Internet security officer, he hardly imagined he'd be sifting through other people's inboxes like some sort of electronic Peeping Tom. Lincoln is supposed to turn people in for misusing company e-mail, but he can't quite bring himself to crack down on Beth and Jennifer. He can't help but be entertained-and captivated- by their stories.

But by the time Lincoln realizes he's falling for Beth, it's way too late for him to ever introduce himself. What would he say to her? "Hi, I'm the guy who reads your e-mail, and also, I love you." After a series of close encounters and missed connections, Lincoln decides it's time to muster the courage to follow his heart . . . even if he can't see exactly where it's leading him.

Written with whip-smart precision and charm, Attachments is a strikingly clever and deeply romantic debut about falling in love with the person who makes you feel like the best version of yourself. Even if it's someone you've never met.
My Thoughts:
Lincoln is somewhat of a slacker and a perpetual college student with several degrees who moved back home to live with his eccentric mother. Still reeling from the betrayal by his high school sweetheart, after he followed her across the country to college, he basically goes to work and has weekend game nights with his geeky, close-knit friends. He is an IT guy for a local newspaper and is tasked with reading emails sent on the company servers that have been flagged as inappropriate. Ultimately, it is his decision whether or not the senders are in violation of company policy and dispatch warnings.
Working the night shift, Lincoln only interacts with a few employees. And when emails between two reporters, Beth and Jennifer, routinely go into the flagged mailbox, he becomes intrigued and fascinated with the women. Jennifer is happily married to band teacher Mitch, but she isn't sure if she'll ever be ready to have a baby. Movie reviewer Beth is in a stale long term relationship with a hot and cold guitar player. The women are best friends and they discuss the intimate goings on in their lives over the newspaper's internal email system.
Lincoln read the first few flagged email interactions between the women and although they have clearly broken company policy with their very personal exchanges, he doesn't turn them in. He continues to get to know Beth and Jennifer through these messages passed back and forth, ultimately leading to Lincoln falling for Beth without once laying eyes on her.
Rainbow Rowell tells the story of these very real characters with longer narrative passages from Lincoln's point of view, while the detailed email exchanges between Beth and Jennifer are written just as you would an actual email. The back and forth between these two perspectives wasn't hard to adjust to and I found myself completely sucked into the story that I didn't notice this after a few chapters.
The author paints a vivid picture of living in Omaha and the characters are very realistic. Some of Lincoln's nerdier friends are pretty similar to some of my acquaintances from graduate school. The story unfolds in a very sweet, often laugh out loud funny, progression. Lincoln is a very likeable character and you can easily sympathize with him when you learn how his past experiences have shaped him. Beth and Jennifer are extremely realistic best friends, especially in the way that they share most of the details of their everyday lives. I could feel and empathize with each character's frustrations since the situations they are in a very believable.
The hopes, dreams, and realities of the three main characters drew me in and I had a hard time putting this book down at the end of the day. I give this book a 5. Attachments is a very entertaining, not quite chick lit read. The transformations that each character goes through during the book isn't terribly predictable while staying very enjoyable.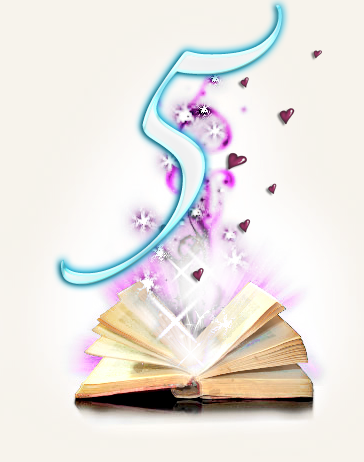 Be sure to check back on Wednesday, April 6, 2011 for Rainbow Rowell's TLC Book tour stop on Bewitched Bookworms. You can get a chance to win a copy of Attachments for yourself!
The following two tabs change content below.
Related Posts