Dear, beloved and bewitched Readers!
During the next few days some exciting changes will happen here at the Bookworms!
We leave our home to move to a new and shiny home!
The Bookworms are moving from Blogger to WordPress!
And….
We are super excited about this!
I (Danny) have been thinking about this since almost a year,
thinking about advantages and disadvantages.
But mostly I was scared.
Scared about even asking my Bookworm girls what they might think about this…
( I know how my girls dislike changes *giggles*) 
But, finally 3 month ago we all talked about this and
we all agreed to this big step!
Why?
Don't get us wrong, we loved Blogger and still do – but
we want the Bookworms to grow and we want more possibilities.
WordPress with all the plugins is just something blogger cannot compete with.
So, what does that means for you??
Well, NOTHING in the first place!
All our Readers should get redirected since the
url and the feed-burner address stays the same.
BUT;
Google just announced to discontinue GoogleFriendConnect
for Non-Blogger Blogs.
Meaning us… soon.
So our dear and beloved Readers,
if you follow us via GFC then we would
absolutely LOVE you for subscribing through one of the following
sources.
All of them will keep you updated!
The easiest way is subscribe to our
Feed
with your favorite Reader, (GoogleReader, MyYahoo, Netvibes, and much more)
Click on the Heart to subscribe! 
Another Option is to get the updates directly
via Email
!
Click the image to get directly to the Email Subscription for the Bookworms.
Then of course you can also get Updates via Facebook from
both our
Facebook Page
and via NetworkBlogs:
You can also add us via BlogLoving: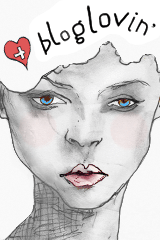 So you see, there are a lot of Options to still get updates!!
But for now, let's keep our fingers crossed that the
transfer works smoothly and that no post or comments get lost!!!
See you soon… on WordPress!!!
The following two tabs change content below.
Related Posts