This Side of the Grave
Description from Amazon:
The highly anticipated continuation of Jeaniene Frost's New York Times and USA Today bestselling Night Huntress series, in which Cat and Bones face an enemy unlike any they've met before.

Danger waits on both sides of the grave.
Half-vampire Cat Crawfield and her vampire husband Bones have fought for their lives, as well as for their relationship. But just when they've triumphed over the latest battle, Cat's new and unexpected abilities threaten to upset a long-standing balance…

With the mysterious disappearance of vampires, rumors abound that a species war is brewing. A zealot is inciting tensions between the vampires and ghouls, and if these two powerful groups clash, innocent mortals could become collateral damage. Now Cat and Bones are forced to seek help from a dangerous "ally"–the ghoul queen of New Orleans herself. But the price of her assistance may prove more treacherous than even the threat of a supernatural war. …to say nothing of the repercussions Cat never imagined.

Heather: I love Jeaniene Frost's Night Huntress series and I've even loved taking a side adventure with Spade and Mencheres. But I couldn't wait to catch up with Cat and Bones again. Their relationship couldn't be stronger and Cat is finally coming into her own being a full vampire, but ghouls are now threatening war and using Cat as the reason.
The one liners are abundant and really funny, but the danger and tension never really build up as much as in previous books. I just didn't feel like there really was that much danger in this one. The storyline with Cat's uncle Don was heartbreaking, but the ending was a little predictable. On the scale of epicness that these books are, even a slightly lesser book like this one is still head and shoulders above many others in the paranormal romance genre.
I give this book 4 out of 5, mainly due to the lack of romantic scenes between Cat and Bones. And if you're a fan of the resident thorn in their side Ian, you'll miss him since he doesn't show up until the very end of the book. A very large bright spot in this book was an abundance of Vlad, who is my favorite unattached master vampire. And I hear that we'll be getting a Vlad centric book in the future, so I totally can't wait for that.
Danny: Oh how much I love this couple! Cat and Bones are most definitely one of the most fascinating couples in Urban Fantasy. Both stubborn, strong, determined and incredibly possessive, all what make it so much fun to follow them.
Here, we finally got to a turning point in their relation. Finally both admit to trust each other and to finally take decisions together and not alone. They are a fantastic couple that needs to learn to be in an equal relationship.
I would say though, that this was not the strongest in the series. It lacked fire. Seeing Bones and Cat fight over decisions, jealousy or whatever was always fun to read. However, I truly enjoyed this book and I will always be a huge fan of Cat and Bones.
I loved that Mencheres was involved ( I have a soft spot for him after reading Eternal Kiss of Darkness) and Vlad: He was the master of awesome quotes! It made me laugh out so loud it was wonderful!!! I can't wait till he gets his own story in the Night Huntress Spin Off!
Oh and for those who loved Chapter 32 in Book II… watch out for Chapter 21!!
Bottom Line:
Jeaniene Frost never fails to entertain me and I just adore, admire and deeply love Bones and Cat!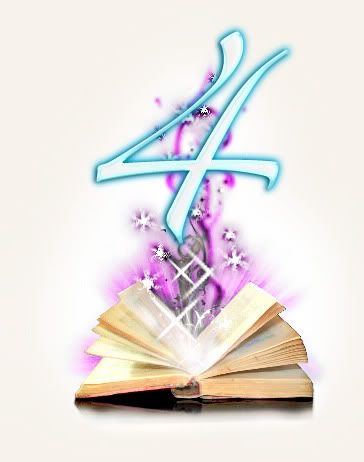 We wish you all a wonderful Sunday!!
The following two tabs change content below.
Related Posts