Talion (
Goodreads
,
Amazon
,
Barnes and Noble
) by Mary Maddox (
Goodreads
,
Website
,
Blog
) Published: March 27, 2010
Description from the author's website:
The dying body has a thousand voices, and all of them speak to Conrad (Rad) Sanders. Fifteen-year-old Lisa Duncan has no idea she has attracted Rad's interest. At a mountain resort in Utah, he watches as vivacious Lisa begins an unlikely friendship with Lu Jakes, the strange and introverted daughter of employees there. Lu enters his fantasies as well. He learns she is being abused by her stepmother and toys with the notion of freeing her from her sad life and keeping her awhile as his captive. Lu seems like an easy conquest who could be persuaded to act out his fantasy by turning against her new friend.

But something else is watching Lu.

Talion appears to Lu as an angelic vision. He offers her love and counsel, the courage to defend herself from bullies at school and a way to free herself from her stepmother's violence. He seems to know beforehand what will happen. But Talion's true nature is unclear. His guidance leads Lu into dark places, moving her inevitably closer to the world inhabited by Rad. When she and Lisa are thrust into that darkness, will Talion come to her aid? Or will he become the killer's ally?
My Thoughts:
Serial killer Rad has racked up a list of female victims while employed as a professor. When he visits the hometown of his latest victim to triumphantly gloat to himself, he stumbles across teenage Lisa, a typical middle class Midwestern girl. When Lisa is sent to stay with her Aunt and Uncle in Utah, she must leave her Southern Illinois town and spend the summer at their vacation resort. Rad follows Lisa to Utah after finding out all of her plans via virus laden spyware delivered in an seemingly innocuous email that was installed on their home computer.
Once checked into the resort, Rad spies on Lisa and finds another future victim, Lu Jakes. Lu is a quiet, introverted girl from a broken home who needs glasses to see clearly. Her father is an alcoholic and her stepmother is a physically abusive drug and alcohol addict. Lisa befriends Lu since she is the only other teenaged girl at the resort for the summer. When Lu is beaten by her stepmother in public, Rad decides to take her on as a captive to save her from her life.
Lu doesn't make friends easily because her life is too dangerous if she doesn't do everything correctly to her stepmother's liking. To escape, Lu can take off her glasses and see him, Talion. Talion seems to be either an angel or a hallucination of a mentally unstable Lu, but he provides comfort and guidance to her when she needs it most. And when Lisa and Lu both disappear at the hands of Rad, will these beings help save the girls?
The story is told in the third person point of view, with each of the characters taking turns describing the world and situation around them. Mary Maddox describes each person's lives in scarily clear detail, from the evil Rad's justification for killing, to Lisa's simpler view on life, to Lu's world of abuse and despair, even the points of views of Lu's father and stepmother, and Lisa's aunt and uncle. Each character is disturbingly real and very conflicted.
Talion is a refreshing mix of thriller, suspense, and fantasy. This is definitely a book for adults because there are scenes of violence, physical abuse, murder, drug abuse, and alcohol abuse. I give this book a four out of five. The only thing keeping me from giving it a five is the lack of a conclusion to the true nature of Talion.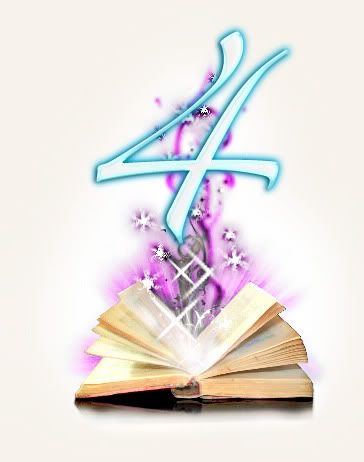 The author has provided an ebook copy of this title free of charge, which in no way influenced my review.

The following two tabs change content below.
Related Posts