Hello and Happy December 13th!
And of course, welcome to the very last installment of our…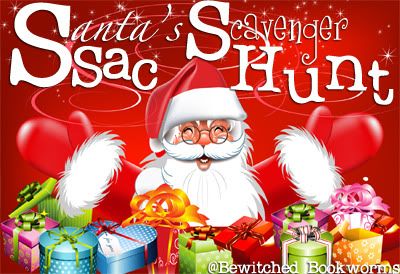 We are utterly sad that this is over,
we never expected so many people play along with us
but we are thrilled you all had so much fun with us.
It means so much to you and we
love you all for searching all the clues.
So, today there is no clue, just one final link:
Click on the boxes above and enter in the sentence
composed of the words you've collected over the past twelve days.
All entries must be in by midnight CST on December 13th.
The winner for the daily prizes and
today's grand prize will be announced tomorrow,
December 14th!
So please come back tomorrow,
to see who is among the winner!
If you didn't collect all the words, of course you
can go back and look it up.
And here is just a reminder of what we have in the Grand Prize Pack
The Grand Prize Pack includes:
Signed copy of Mockingjay
Signed Copy of Sisters Red
Signed Copy of Leviathan
ARC of The Lying Game
Hardcover of I Am Number Four
Signed Crescendo Poster
Paperback of The Iron King
some Wicked Lovely temporary tatoos ..
and a Bookthingy!!!
Good luck!
There is not so much left in Santa's sac.. but he drew out this wonderful book for you
yesterday
by Leah Cypess

The following two tabs change content below.
Related Posts