The Lying Game
by Sara Shepard
Release date: December 7th
goodreads
,
Available for pre-oder at amazon
(synopsis from goodreads)
Source: HarperTeen through NetGalley
gorgeous cover!!
New York Times bestselling author Sara Shepard's new series weaves a mystery of long-lost twins, mistaken identities, a duplicitous circle of friends, and cold-blooded murder. Combining juicy plot lines, to-die-for lifestyles, a tangled web of friendship and romance, magnetic characters, and sharp-witted narration from the afterlife, The Lying Game is an alluring cross between Pretty Little Liars and The Lovely Bones.

Foster kid Emma Paxton has only just discovered Sutton Mercer, the wealthy twin sister she never knew she had, when Sutton drops off the face of the earth, asking Emma to cover for her at home, school, and with her friends—just for a few days. At first Emma enjoys trying on her sister's fabulous life: her fiercely loyal friends, her adoring boyfriend, her close-knit family. But as Emma is drawn deeper into Sutton's world she finds the friends are not so fabulous, the boyfriend is not who she wants to be with, and the family is clinging to long-buried secrets and a veneer of functionality. And worst of all, Sutton may not be coming back. In fact, someone may have made sure she never could…and that someone knows Emma is not who she claims to be. Emma will need all her wits to survive The Lying Game.
LooOOoove this show!
This is my first book from Sara Shepard, I haven't read Pretty Little Liars, but I watched the TV show and I absolutely adore it. So when I got the chance to read this book of her new series I immediately wanted to read it.
I wasn't disappointed – this was a quick read full of mysteries to discover and of course the end leaves you hanging in the air and waiting for the next book.
Long lost identical Twins..
The story is told from a dead girls Point of View. Sutton suddenly wakes up seeing a girl that looks exactly like her and then she realizes that she is a ghost, but has to stick somehow to this girl who apparently is her long lost twin sister. While Sutton grew up in a wealthy home with loving parents ( and a sister) and whith getting everything she ever wished, Emma is the poor girl that goes from Foster Home to Foster Home, never having a real family…
Emma is Sutton,
whether she wants it or not…
We follow Emma to Suttons home, trying to contact her. But, everyone thinks she is Sutton and next she get's text messages telling her to play along… Emma soon realizes that Sutton is dead and now tries to figure out who murdered her sister and why the killer wants her to take Suttons place?
She has no one to trust, and who would believe her anyway? Emma learns more and more about Sutton's live and her friends and she's a bit taken aback. Sutton wasn't a nice girl… She liked to play pranks with her friends, that don't seem absolutely harmless and everyone is scared of her. They call this game of pranks "The Lying Game" …Also Sutton (the ghost) who lost a good part of her memory sees for the first time ever what a bitch she really was..
Bottom Line
The book is fully of mystery, hidden secrets and you have no clue who to trust. It was absolutely enthralling ride and I was holding my breath a few times during the book. I was sad when it was over and I still have no clue what happened to Sutton. Again, if you love Pretty Little Liars you will love this one too. It has a similar concept but with a new cast of characters. Enthralling and with an easy flow you discover mysteries over mysterious…. just be aware: Someone might play "The Lying Game" with you…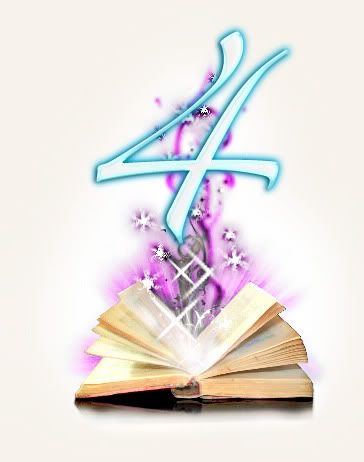 "Never Have I Ever "
the second book in "The Lying Games series"
comes out April 8th 2011
So tell me, did you read her "Pretty Little Liars" books?
What about the TV show?
Since I watch the show I didn't start her books simply because I didn't want to be spoiled.
The following two tabs change content below.
Related Posts