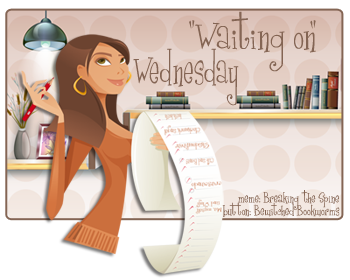 "Waiting on" Wednesday is hosted weekly by
Jill at Breaking the Spine
.
Heather, here. I'm doing this week's "Waiting On" Wednesday and I can't wait until November 30 to get my hands on the eighteenth book in Patricia Cornwell's Kay Scarpetta series, Port Mortuary.
From the world's #1 bestselling crime writer comes the extraordinary new Kay Scarpetta novel.

Port Mortuary, the title of Patricia Cornwell's 18th Scarpetta novel, is literally a port for the dead. In this fast-paced story, a treacherous path from Scarpetta's past merges with the high tech highway she now finds herself on. We travel back to the beginning of her professional career, when she enlisted in the Air Force to pay off her medical school debt and found herself ensnared in a gruesome case of what seemed to be vicious, racially motivated hate crimes against two Americans in South Africa. Now, more than twenty years and many career successes later, her secret military ties have drawn her to Dover Air Force Base, where she has been immersed in a training fellowship to master the art of CT-assisted virtual autopsy–a procedure the White House has mandated that she introduce in the private sector.

As the chief of the new Cambridge Forensic Center in Massachusetts, a joint venture of the state and federal governments and MIT, Scarpetta is confronted with a case that could shut down her new facility and ruin her personally and professionally. A young man drops dead, apparently from a cardiac arrhythmia, eerily close to Scarpetta's new Cambridge home. But when his body is examined the next morning, there are stunning indications that he may have been alive when he was zipped inside a pouch and locked insider the Center's cooler. Various 3-D radiology scans reveal more shocking details about internal injuries unlike any Scarpetta has ever seen. These suggest the possibility of a conspiracy to cause mass casualties. She realizes that she is fighting a cunning and cruel enemy that is invisible as she races against time to discover who and why before more people die.

In Port Mortuary, Patricia Cornwell brings Scarpetta together with Marino, Benton, and Lucy in an intimate way that is reminiscent of the early novels, and we welcome a voice we haven't heard in years. The point of view is Scarpetta's, and this is her story.
I highly anticipate each new book in this series and the thing I am most excited about is the point of view switch. The first eleven books were written from Kay Scarpetta's point of view. Books twelve through sixteen have been written in third person point of view. I read books one through 15 in a row and the point of view switch was jarring to get used to at first. I can't wait to see things through Kay Scarpetta's eyes once more. The characters have continued to grow with each book as they've aged, as well as the technology used to solve crimes.

The following two tabs change content below.
Related Posts