When we first started this blog seven months ago, we weren't sure if anyone would be interested in the ramblings of a group of thirty-something women…
But apparently you are!
Because last week we surpassed the 500 followers mark
and we're still going strong!
Of course this makes us insanely happy *Bookworms do a little crazy happy dance* (glad that you all cannot see that now…)! Since we are so joyful and just love to share the love, we are going to celebrate this with another stellar giveaway!!
We all put our heads together and thought about what great prizes we could find and this is what we have for you –
fasten your seat belts
!
1.)
Signed copy of Radiant Shadows by Melissa Marr with signed bookmarks for Darkest Mercy the final book in the Wicked Lovely series and wristbands for both the Summer and Winter courts.
2.) Signed copy of excerpt form Carrie Ryan's latest novella, Flotsam and Jetsam.
3.) Signed copy of Alyson Noel's Art Geeks and Prom Queens along with some signed bookmarks.
4.) A signed copy of Firelight, the YA debut of New York Times Best Selling Author Sophie Jordan that's been garnering praise left and right across the blogosphere.
5.) A Firelight inspired Draki necklace by Heather Zahn Gardner.
A pewter dragon pendant with purple glass bead to symbolize Draki blood hung from an 18″ silver toned chain.
6.) A Dark Divine inspired bookmark, again by the extremely talented Heather Zahn Gardner.
Both items we found at Heather's etsy shop. She makes
so cute and beautiful stuff, it's worth a visit!
7.)
The super cute booklover bookcover from
Bookthingys
in Scarlet:
Meet Scarlet. Frankly, my Dear, it's all about my book.
8.) From the wonderful women at Bookthingys, their latest item: the fashionable and uber practical e-book bag in The Purse of Being a Wallflower.
The e-book travel bag™ was designed with readers in mind. Use the front pocket for your Kindle or Nook, and use the back pocket for your Ipad or netbook. Slide your phone between the two pockets for easy access. Made with black canvas and quilted cotton, the e-book travel bag™ is a great everyday bag, appropriate for work or play.
Extra Prize:
A Custom and complete Blog Makeover from Dreamy Blog Designs. This time Danny gives away a big package that includes everything you need: from a Custom Header to a Linkbar to organize your Blog. Plus, she adds a Rating system for Book Bloggers too! So if you always wanted a Custom Blog Design, here's your chance to win one!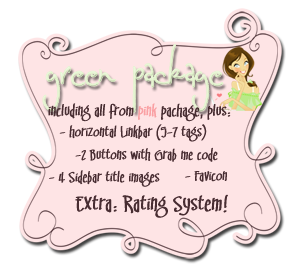 Visit Danny here:

Eight prizes plus the Blog Design which means we will be picking nine (9!!) lucky winners!!!! We hope you enjoy these prizes as much as we enjoy having you here!
So on to the important stuff….how to enter.
We've decided to make it extra simple this time, so you just need to fill in the below form. You get one entry for being a follower (yes, you must be a follower to enter; we're tricky that way!).
You can get an extra entry for linking to the contest on your sidebar, tweeting about it and sharing it on your Facebook page.
Please note that if you share it on your Facebook page, we must be able to verify it, so if you're security settings won't allow us to see it, it won't count.
Also, for tweets, you'll need to provide the hyperlink to your tweet. You can do this by clicking on the timestamp on the tweet via Twitter's web interface. You'll know you have the right link because it will look something like this: http://twitter.com/BwitchedBkworms/status/25802734197.
Entries will be accepted until 10pm CST on October 15th. We'll post the list of
nine lucky winners
on October 16th. That gives you over two weeks to enter. And, yes, this contest is open internationally!
So what are you waiting for?
Come and celebrate with us, grab our button and comment away!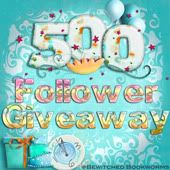 If you can't see the full form, please click
here
to bring the form up in a separate window.
The following two tabs change content below.
Related Posts