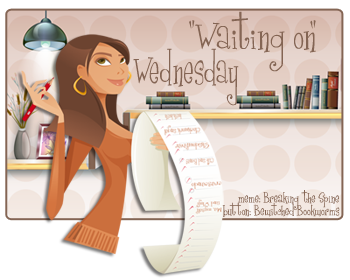 "Waiting on" Wednesday is hosted weekly by
Jill at Breaking the Spine
.
I, cutie, am a
HUGE
Scott Westerfeld
fan.
Okay, that doesn't aptly express my true emotions.
Let's try again:
I am obsessed, enthralled, head-over-heels-in-love
with Scott Westerfeld novels.
Hm… still not good enough,
but I think you are getting the gist of my feels
toward this brilliant man and his stories.
This Wednesday I am dying to get my hands on:
Behemoth is the sequel to Leviathan.
What's that you say?
You've not read nor heard of Leviathan!
Welllll then… Here's Leviathan's trailer:
I KNOW!
What is there not to love?!
1. A kick-arse writer.
2. A twist on history.
3. Cool beasties.
5. And a fantastical story line.
Can y'all say "Epic Win" with me?
Behemoth will be released Oct. 5, 2010.
If you haven't read Leviathan you can find it
here at B&N
.
Tis what I know and what I've got.
Until next time–
Damn the man, save the Empire.
Yours truly,
The following two tabs change content below.
Related Posts