Welcome to the first set of Mystery Book Exchange reviews!!! Woot! UYP and I are so excited to share our thoughts on the books we read for the challenge with you. So without further ado, we'll get right to them.
Description
The year is 1945. Claire Randall, a former combat nurse, is back from the war and reunited with her husband on a second honeymoon–when she walks through a standing stone in one of the ancient stone circles that dot the British Isles. Suddenly she is a Sassenach–an "outlander"–in a Scotland torn by war and raiding Highland clans in the year of Our Lord…1743.

Hurled back in time by forces she cannot understand, Claire is catapulted into intrigues and dangers that may threaten her life…and shatter her heart. For here she meets James Fraser, a gallant young Scots warrior, and becomes a woman torn between fidelity and desire…and between two vastly different men in two irreconcilable lives.
Review
Hold onto your socks, if you haven't read this novel before, because this is NOT fiction for the tame.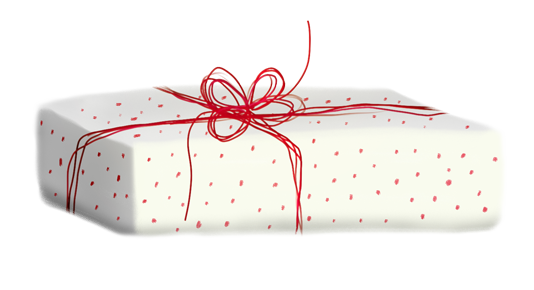 The first time I had ever met uhyesplease in person, she wound up giving me a VERY abbreviated version of this book and I was in no way prepared for the rawness and frankly, some of the ugliness I would encounter. This book is primarily set in 18th Century Scotland, and Ms. Gabaldon is unflinching in her characterization of some aspects of that life. But for all the grisly things that happen to these characters, especially in the later half of the novel, this is a beautiful work of fiction!
Jamie Fraser is a man worth traveling 200 years into the past to meet. If you found yourself falling in love with Mel Gibson in Braveheart, you'll be saying, "Wallace, who?" after just a few chapters with Jamie. He's warm and kind and intelligent and oh so fierce in his love. Big, huge, sloppy sigh for him!
Claire Beauchamp, in accordance, is a heroine who is perhaps a little to modern for her time, even when it's post-WWII England. And you will love her for it. She's frank and forthright and has a backbone of steel, one she definitely needs during her travels in 1743 Scotland. I found her very relatable and funny.
Captain Johnathan Randall is the blackest hearted villain I've encountered in literature in a long time. He is sadistic and unflinchingly so. He is the reason I say, "Reader, beware!" The scenes that contain him are not for the feint of heart.
These characters, yes even Randall, are enthralling though. I found myself really invested in their trials and tribulations and when Jamie and Claire are together it's truly heaven! I can completely see how readers have followed Ms. Gabaldon through almost twenty years in this series. Her characters are completely worth it!!!
And I for one am so happy that uhyesplease challenged me to read Outlander. It's a long book, coming in just over 600 pages in the version I borrowed from the library, and it's daunting to take on a novel of that length when I have so many other books in my TBR pile, but it's a great novel and I'm so glad I read it.
I give it a 4 out of 5 books.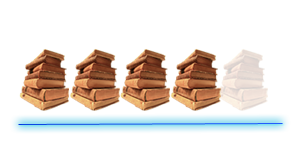 Description
Can there be any greater challenge to London's Ambitious Mamas than an unmarried duke? – Lady Whistledown's Society Papers, April 1813

By all accounts, Simon Basset is on the verge of proposing to his best friend's sister, the lovely – and almost-on-the-shelf – Daphne Bridgerton. But the two of them know the truth – it's all an elaborate plan to keep Simon free from marriage-minded society mothers. And as for Daphne, surely she will attract some worthy suitors now that it seems a duke has declared her desirable.

But as Daphne waltzes across ballroom after ballroom with Simon, it's hard to remember that their courtship is a complete sham. Maybe it's his devilish smile, certainly it's the way his eyes seem to burn every time he looks at her…but somehow Daphne is falling for the dashing duke…for real! And now she must do the impossible and convince the handsome rogue that their clever little scheme deserves a slight alteration, and that nothing makes quite as much sense as falling in love…
Review
The Duke and I was a bit outside my normal box of reading because I don't read Romance books. I've walked by them many times at the book store, airport newsstands and the library and barely gave them notice. My mom, however, reads quite a bit of them, and I do have to admit a book I *ahem* borrowed from her may have cleared up the whole, 'What exactly is oral sex, anyway,' question I had at the age of fifteen. But that's a story for another time….
So even though I chuckled at this 'low brow' reading I was about to indulge in, I knew it was rec'd by Pushy and she wouldn't steer me wrong. And the worn-out state of this book showed me just how much she loved it!
Guess what folks, so did I!
The Duke and I is the first in the series about the Bridgerton family. I loved the writing, it was witty and fun, and I just loved BOTH characters. Simon's back story is heartbreaking and as much as he's a cad, there is a reason why. Daphne is sweet and lovable and provides that biting spark needed to get Simon's interest. It's definitely not the sexiest book (yes, I emailed Pushy when I was about 1/3 through it to ask where the heaving breasts and quivering loins were!) but Julia Quinn keeps things simmering slowly to the inevitable love scene. And we all know makes it sweeter, right?
I really loved the book and can't wait to read about the other brothers and sisters. I guess my reading list is pretty darn full now!
Thanks, Pushy, for such a great rec and I can't wait to do this again!
I give it a 5 out of 5 books.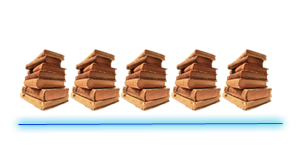 So now it's time for you to tell us what you think!! You know what to do…and thanks for stopping by!
The following two tabs change content below.
Related Posts