Holly Cathers's world shatters when her parents are killed in a terrible accident. Wrenched from her home in San Francisco, she is sent to Seattle to live with her relatives, Aunt Marie-Claire and her twin cousins, Amanda and Nicole.

In her new home, Holly's sorrow and grief soon give way to bewilderment at the strange incidents goings on around her. Such as how any wish she whispers to her cat seems to come true. Or the way a friend is injured after a freak attack from a vicious falcon. And there's the undeniable, magnetic attraction to a boy Holly barely knows.

Holly, Amanda, and Nicole are about to be launched into a dark legacy of witches, secrets, and alliances, where ancient magics yield dangerous results. The girls will assume their roles in an inter-generational feud beyond their wildest imaginations…and in doing so, will attempt to fulfill their shared destiny.
What I really enjoyed about these books was how believable I found the characters in them. Right from the start, the overarching theme of sacrifice is introduced. In the very first chapters, Holly looses her parents, her best friend, her home and her life as she knew it. Sent off to Seattle in the inept care of her aunt and under the nefarious gaze of her aunt's lover, Michael Deveraux, Holly has a hard road ahead of her. But no matter how hard things got for Holly and her cousins, I really believed that they behaved like ordinary girls in the midst of extraordinary situations.
She needs to learn about her past, when her entire family has forgotten it's roots. She needs to learn how to use her powers, when the Deveraux have been honing those skills for centuries. And despite all the disadvantages that come Holly's way, she is able to reach deep, and with the help of her ancestress and her cousins, overcome them. I loved that empowering message.
But beyond the blood feud that Holly has found herself in, she also finds her one true love. Unfortunately it is in the house of her enemy: Jereau Deveraux. But this is no cliché, rehashed version of Romeo and Juliet. This is a love story and a story of hate that has crossed centuries and raises the question of both which is stronger, love or hate? And can one overcome their fate and refashion their destiny? And I was definitely rooting for Holly and Jer to overcome the love/hate relationship of their ancestors and win the right to love each other in their own right because the romance tension between Holly and Jer was DEFINITELY swoon worthy!
Both books end with epic showdowns between the Cathers and the Deveraux clans, the first book in the school auditorium, the second book on the horribly demon ravaged Seattle coast, and each time I thrilled at the quick paced action and the dramatic tension. These fights are GOOD fights and were portrayed with emotionally reality and necessary consequences.
At the end of Curse, we're left wondering what will become of Holly and Jer and their covens. So many questions about what is to come and whether or not Holly will finally kill her archenemy, Michael Deveraux. But these are good questions, particularly because the rest of the series is already published and you can immediately pick up the next book!
Bottom Line
Through out both of these books, there are gains and losses, but the characters drive these fascinating stories along in a quick pace and with enough twists and turns to keep you guessing from start to finish.
I give it 4 out of 5 books!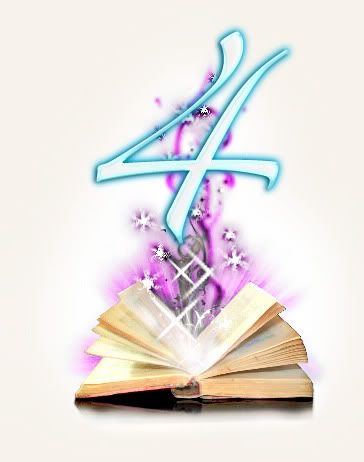 I have absolutely adored the narration of Cassandra Morris. Her voice is so young and it particularly resonated with the characters of Holly, Nichole and Amanda. She is equally good at portraying the male voices and those with accents and gives overall depth in her performance.
I give the audio portion of this book a big 4 out of 5!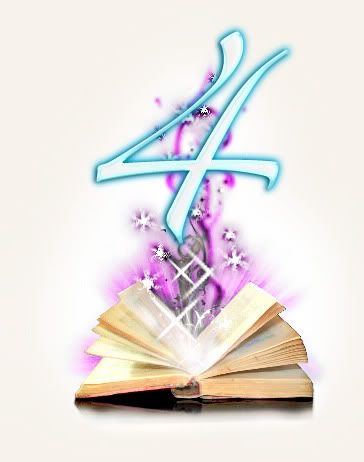 I have loved listening to these books and I have been fortunate enough to have all five of the books in these series downloaded on my iPod. So look for the review of the next two books in this series tomorrow!
And….of course, this book is one of our audiobook reviews, so I'll take this opportunity to remind you about our year-long challenge which started earlier this month: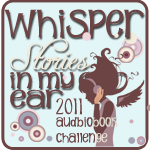 If you haven't signed up yet, you can do so here! All year long, we'll be doing reviews of audiobooks we listen to and hosting monthly give-aways for anyone who joins the challenge and posts their audiobook reviews in our Mr. Linky post (you can find January's post here). This month's give-away is your choice of one of three audiobooks:
So definitely check that out. Just click on the challenge icon above and you'll be taken to the post that gives you all the information you need.
Now go and get lost…in a book!
The following two tabs change content below.
Related Posts