The year is 1929. New York is ruled by the Bright Young Things: flappers and socialites seeking thrills and chasing dreams in the anything-goes era of the Roaring Twenties.

Letty Larkspur and Cordelia Grey escaped their small Midwestern town for New York's glittering metropolis. All Letty wants is to see her name in lights, but she quickly discovers Manhattan is filled with pretty girls who will do anything to be a star…

Cordelia is searching for the father she's never known, a man as infamous for his wild parties as he is for his shadowy schemes. Overnight, she enters a world more thrilling and glamorous than she ever could have imagined—and more dangerous. It's a life anyone would kill for . . . and someone will.

The only person Cordelia can trust is Astrid Donal, a flapper who seems to have it all: money, looks, and the love of Cordelia's brother, Charlie. But Astrid's perfect veneer hides a score of family secrets.

Across the vast lawns of Long Island, in the illicit speakeasies of Manhattan, and on the blindingly lit stages of Broadway, the three girls' fortunes will rise and fall—together and apart.
I'm a huge fan of historical fiction, so when Danny told me that we had snagged a spot on a book tour for Bright Young Things I was thrilled. And Anna Godbersen's first installment of her new series definitely delivered!
Bright Young Things traces the adventures and foibles of three girls over the summer of 1929. The prologue states that before the decade is over, "one would be famous, one would be married, and one would be dead." With that information tucked in my head, I dove into this story, filled with wonderful, flawed, beautiful characters.
So much happens to Astrid, Cordelia and Letty in such a short time: a long-lost father is found, dreams of the stage grow and falter and more than one of these girls learns that things aren't always what they seem, but by the end of the story, they've all grown up more than a little and look forward to what life will bring their ways.
As this is the first in a series, we don't get to see the promised fame, wedding or funeral but rest assured there's plenty of swoon-worthy romance and tear-jerking sadness in this book to keep the reader well satisfied. The Romeo and Juliet-esque relationship that Cordelia stumbles into is particularly well portrayed! Added to that is the lushly described backdrop of New York City of the most roaring year of the Roaring Twenties. What with the cars, the dresses, the mansions and the speakeasies, there's a plethora of images to keep you well immersed in the glittering world that Anna Godbersen brings to life.
Bottom Line
This is a great start to what promises to be an amazing new series by Anna Godbersen. She's given us characters you'll enjoy reading about and left just enough dangling before you for you to want to continue without leaving you feeling like she cut the story short abruptly, no easy task for the first book in a series.
I give it 4 out of 5 books!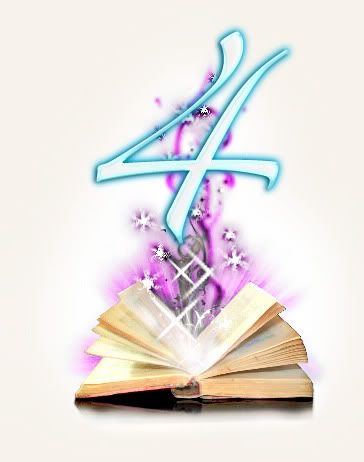 If you're a fan of historical fiction and can't wait for the second book in this series,
which won't be published until this September, you may want to check out Anna Godbersen's debut series: The Luxe, which was a New York Times best-seller!
Now go and get lost…in a book!
The following two tabs change content below.
Related Posts