Elixir
by Hilary Duff, Elise Allen (Contributor)
Published October 12th 2010
goodreads,amazon

synopsis from goodreads
As the daughter of a renowned surgeon and a prominent Washington D.C. politician, Clea Raymond has felt the glare of the spotlight her entire life. And though she dreads the paparazzi who track her every move, she herself is a talented photojournalist who takes refuge in a career that allows her to travel to the most exotic parts of the world.

But after Clea's father disappears while on a humanitarian mission, eerie, shadowy images of a strange and beautiful young man begin to appear in Clea's photos—a man she has never seen in her life.

When Clea suddenly encounters this man in person she is stunned—and feels an immediate and powerful connection. As they grow closer, they are drawn deep into the mystery behind her father's disappearance and discover the centuries-old truth behind their intense bond.

Torn by a dangerous love triangle and haunted by a powerful secret that holds their fate, together they race against time to unravel their past in order to save their future—and their lives.
So, you were reluctant to pick this book
because it was written by Hilary Duff?
Admit it, be honest!
I know that at least some of you thought that way….
All those of you who nodded, please read on
and forget for a moment who wrote this!
Oh and yes I admit and I can totally see your point, actually this was one of my first reactions about this book. But, audible offered the first chapter from the audiobook for free and I thought I just give it try and see if I might like it.
Well, after listening to the first chapter I had to know how this story continues and I bought the whole audiobook. It was also helpful that I really liked the voice from the narrator.
The story has all the good things a YA novel needs to get under your skin. It has soul mates, sacrifices, betrayal, love hurt, wonderful friendship, a hot guy, a fast paced mysterious plot and an ending that leaves you wanting for more!
Clea,
Strangers, Best friends…
and Soulmates…
Our main character is Clea, a girl from a wealthy and famous family – always chased by paparazzi. She is a Photo Journalist and she loves to get lost when taking pictures. Clea has two best friends, Reena who is really the best friend you can ever wish for and Ben, who is hired from her parents to take care of her. He's smart lovely and…obviously in love with her. Clea's Dad recently disappeared and everyone things he's dad, Clea is still trying not to get lost in grief.
The story starts when she realizes that on all her pictures is a stranger, well a good looking stranger. Of course she's scared and thinks that he's a Stalker so she also tells Ben and Reena about it. After showing her pictures to Ben, Ben tells her secrets from her Dad that leaves her speechless and hanging in the air. Her world turned suddenly upside down and she also starts to doubt that her Dad is really dead. (Everything else I'm saying now would be to many spoilers!!)
At the same time, Clea also starts getting dreams – dreams of other woman and always the same man – the man in the picture……
Me loved this book!
Truly and Honestly!
I loved this book, I really did! Clea was a super sweet person and it was so easy to connect to her, which is one of the most important things for me in a book. Her struggle with the death of her father felt real and hurts. Also, Soul mates is always a wonderful topic for a book.Of course we have a love triangle and as much as I like the drama I feel always bad for one of the guys, nothing else here!
I really liked the story and the plot, it's mysterious and leaves you always on edge trying to find out more. I was crying during the last 10% of the book, I was!
Bottom Line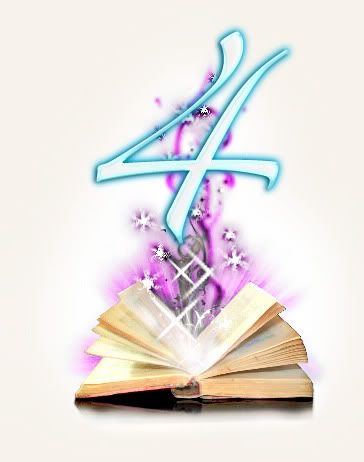 If you are an YA lover and love reading stories about Soul Mates, eternal life mixed with a enthralling storyline then please give this book a chance. Forget who wrote it, because this honestly doesn't matter, what matters is the book and I can only tell you – I loved it and I will most definitely read the next one!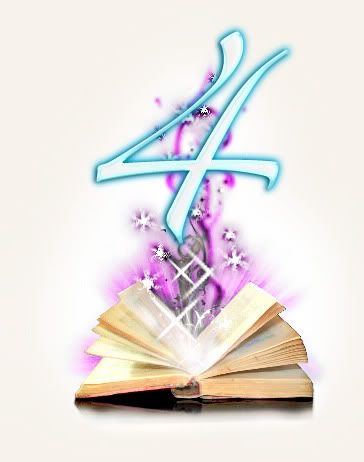 As mentioned above – audible offered the first chapter for free and this was a good idea. After listening to it, I immediately went back and bought the whole book. The narration was great! I loved the voice and her intonations. I didn't like so much how she always dropped the voice when reading the boys parts – I think there is no need to do that.. but ok. So the audiobook also gets 4 stars from me, because it was pretty good!
Listen to the first Chapter Free at audible!

Oh and hey, don't forget: Today is the 1st of December which means today is the first day of
our Santa's Sac Scavenger Hunt!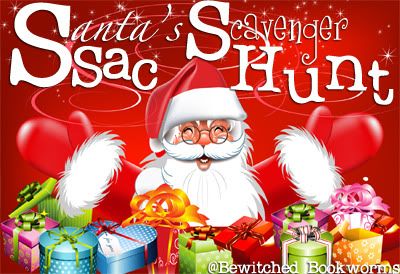 and see how you can find the hidden gift!!
Happy Hunting!!
The following two tabs change content below.
Related Posts