As I mentioned in my last post (The Pace, awesome book btw..) , I use different sources to find new Books. This one here I found again at amazon ( no! it's still not an commercial…) and I was just intrigued by the synopsis and the warning :
Warning:
This book contains one tough and snarky witch, one gorgeous guardian, explicit blood drinking, magician sex, gratuitous violence against vampires and troublemaking Shakespearean faeries
Without even reading the synopsis this sounds like a fun read!
by Robyn Bachar
Release May 2010
available as eBook
published by: Samhain Publishing
The Cover alone gets 5 Stars!
Awesome Cover Art!
Synopsis from goodreads:
Even a bad witch deserves a second chance.Wrongly accused of using her magic to harm, the closest Catherine Baker comes to helping others is serving their coffee. Life as an outcast is nothing new, thanks to her father's reputation, but the injustice stings. Especially since the man she loved turned her in.

Now the man has the gall to show up and suggest she become the next Titania? She'd rather wipe that charming grin off his face with a pot of hot java to the groin.

Alexander Duquesne has never faltered in his duties as a guardian—until now. The lingering guilt over Cat's exile and the recent death of his best friend have shaken his dedication. With the murder of the old Titania, the faerie realm teeters on the brink of chaos. His new orders: keep Cat alive at all costs.

Hunted by a powerful stranger intent on drawing her into an evil web, Cat reluctantly accepts Lex's protection and the resurrected desire that comes along with it. Lex faces the fight of his life to keep her safe…and win her back. If they both survive.
Catherine (Cat)
aka
the mousy heroine with glasses
She is our heroine and she is nothing like the "normal" heroine you expect. Most heroines are usually beyond beautiful, mega clever and just super but not so Cat. She's a witch working as a waitress and often calls herself being mousy with too many pounds on her hips. Well, apart from the Witch thing, this sounds more like a normal girl … and this is actually what I liked most of this book. I really could relate to Cat.
(Specially since she also smokes like me.. Yeah I know it's bad… )
She is loyal, witty, very brave and lovely but also snappy and cheeky….
She's a witch that is abandoned from her own kind but suddenly has to face the hardest tests of her life. She has to get beyond her comfort zone and also has to face her Dad or the one-who-doesn't-have-any-love-for-his-daughter! ( JERK!)
By her site is the sexy Guardian Lex, or Alexander …..
Alexander (Lex)
aka
Hero with an sexy ass, abs and broad shoulders…
Honestly girls, what would be a good story without a hero that rescues us… – uhm -… I mean the heroine of the book, Cat in this case… But yes, we need a sexy guy in the story and we get what we need: He's called Lex and is a bad ass fighter that protects the laws of the magical world. (All the magic creatures live among the normal humans who don't have a clue that there is magic out there but this is actually also part of the Plot…)
Lex is also not just the shiny flawless Hero, No! He was the one handing Cat in after she did something against the "witch-laws" which lead to her outcast status. Really, I still think he's a Jerk for doing it and doesn't deserve forgiveness… But he can be so sweet … uhm….
But when Cat has to face the incredibly difficult test and all of sudden is the center of attention from some really bad Vampires that want to kill her, it's Lex that stands by her side and helps and rescues her. So maybe we need to reconsider if we want to kick his ass or rather do something else…
We Need Faeries…
…..and we get them, Cat has somehow Faerie blood in her and she has two "Cousins" that love her deeply and are the only family she has left. Portia is the classical Faerie: icy beautiful with wings and just about fun. (she loves to watch Game Shows…) But when Cat needs them they would go through fire to rescue her.
We Need Vamps!
Bad Bloodsucking Vamps!
The main bad boy is Vamp who wants to get Cat on his side. He's (of course!!) unbelievable beautiful and you have a hard time figuring out if he's a real bad boy or maybe a good boy…
Oh yes and he does suck blood….
Any things not perfect??
Yes, the end seemed a bit rushed and more conflicts at the end would have been a good idea.
(but, I'm not the author just the reader…)
Plus, I would have loved to see Cat more mourning when ….(
*space holder*
)….. died, because it made me very sad but Cat moved too fast over it.
Final Thoughts?
aka
is this worth reading?
Yes, it most definitely is. I had lot's of fun reading this book and I enjoyed the dense and fast plot very much. Robyn Bachar really surprised me with this really funny debut and I found myself laughing loud a few times! The story is rich and fast and it never gets boring. Really, she's talented and I will definitely read more of her books!
This gets a really entranced 4 Book Rating!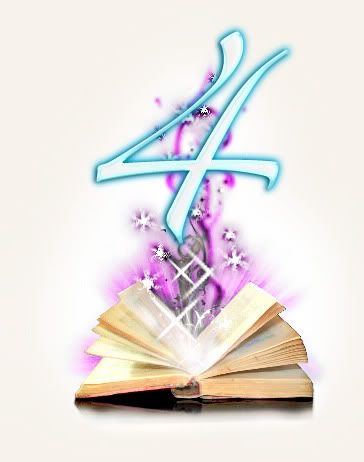 Useful Links:
Something that I find definitely absolutely worth mentioning:

The following two tabs change content below.
Related Posts