Hey and Happy Friday and welcome to an exciting  Blog Tour that is going on right now to promote Martina Boone's Compulsion, leading up to the sequel Persuasion which is coming out in October
Today I have for you a very nice graphic that should give you more ideas about Compulsion  if you haven't read the series!
If you liked Between The Devil and the Deep Blue Sea – you really should try Compulsion, and here is why
Scavenger Hunt!
Don't forget! There's a fun scavenger hunt that's part of this blog tour. Martina is releasing at least one new download each day! Visit each blog to find their code to unlock the the unique download and for more chances to win! You can find the full list of tour stops on the Tour Home Page.
For today's codeword, keep reading below, and find the CODEWORD in all caps. You'll find the instructions on what to do with that codeword down below as well!
COMPULSION by Martina Boone
October 28, 2014, Simon & Schuster/Simon Pulse
Genres: Fantasy, Romance, Family, Legends, Myths, Fables, Mystery, Paranormal, Young Adult
Pages: 448
Three plantations. Two wishes. One ancient curse.

All her life, Barrie Watson has been a virtual prisoner in the house where she lives with her shut-in mother. When her mother dies, Barrie promises to put some mileage on her stiletto heels. But she finds a new kind of prison at her aunt's South Carolina plantation instead—a prison guarded by an ancient spirit who long ago cursed one of the three founding families of Watson Island and gave the others magical gifts that became compulsions.
Stuck with the ghosts of a generations-old feud and hunted by forces she cannot see, Barrie must find a way to break free of the BINDING family legacy. With the help of sun-kissed Eight Beaufort, who knows what Barrie wants before she knows herself, the last Watson heir starts to unravel her family's twisted secrets. What she finds is dangerous: a love she never expected, a river that turns to fire at midnight, a gorgeous cousin who isn't what she seems, and very real enemies who want both Eight and Barrie dead.
Available Now in Hardcover, Paperback, and Audio
    
Goodreads | IndieBound | Barnes & Noble | Amazon | Walmart | Target | Book Depository (free worldwide shipping)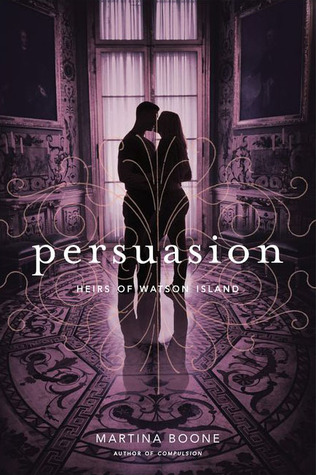 Pre-Order Heirs of Watson Island Book Two!


PERSUASION by Martina Boone October 27, 2015, Simon & Schuster/Simon Pulse

Genres: Fantasy, Romance, Family, Legends, Myths, Fables, Mystery, Paranormal, Young Adult
Pages: 464
About the Author
Martina Boone spoke several languages before she learned English after moving to the U.S. She has never fallen out of love with words, fairy tale settings, or characters who have to find themselves. She is the author of Compulsion, the acclaimed first book in the Heirs of Watson Island trilogy. with Persuasion releasing 10/27/15. She is also the founder of AdventuresInYAPublishing.com, a Writer's Digest 101 Best Websites for Writers site, the CompulsionForReading.com book drive campaign for underfunded schools and libraries, and YASeriesInsiders.com, a site devoted to the discovery and celebration of young adult literature and encouraging literacy through YA series. Locally in her home state, she is on the board of the Literacy Council of Northern Virginia, helping to promote literacy and adult education initiatives.
13 Free Downloads, Word-Search Fun, and a Persuasion Pre-Order Giveaway
If you've read and loved Compulsion, good news! Persuasion releases October 27th!
To say thank you to all the amazing readers who've let her know that they're looking forward to reading the sequel packed with more mystery, magic, and romance–not to mention a ghost or two or six–and to celebrate Barrie Watsons gift of finding lost things, Martina has some great giveaways going on.
There are thirteen code words in the grid below that relate to Persuasion and the Heirs of Watson Island series.
From 8/31 to 9/11, the Compulsion paperback blog tour will reveal the code word or words that will unlock a special page at http://www.MartinaBoone.com that day. (Yes, somewhere on this page, there is a

CODE WORD

!)
There are three great giveaways (see below!) plus even more giveaways that are exclusive to Martina's website when you visit.
As a code word unlocks a page, you can go to that page to download free items. There will be stickers, DYI origami bookmark, traditional bookmarks, door hangers, book plates, beautiful wallpapers, and more.
To unlock a page, replace the word CODEWORD in the following URL with the actual code and type or copy the whole thing into the address bar of your web browser: http://martinaboone.com/index.php/books/downloadables/CODEWORD/
ALL pages will be unlocked by 9/11. 
All downloads are free, and most are available whether or not you pre-order.
A few downloads will only be available with a pre-order receipt or order number.
Wherever you need a pre-order receipt, there's also a special Rafflecopter with additional AMAZING giveaways.
Withpre-order, a limited number of people will also receive a signed bookplate, bumper sticker, and beautiful signed Compulsion and Persuasion charm bookmarks with ribbons.
Word Search Puzzle
Want a sneak peak at all the code words? Here's the word search puzzle that contains all thirteen! But remember, one is unlocked for every stop on the blog tour, so you'll need to stop by each of the tour hosts to find the code word that day so you can download the freebies!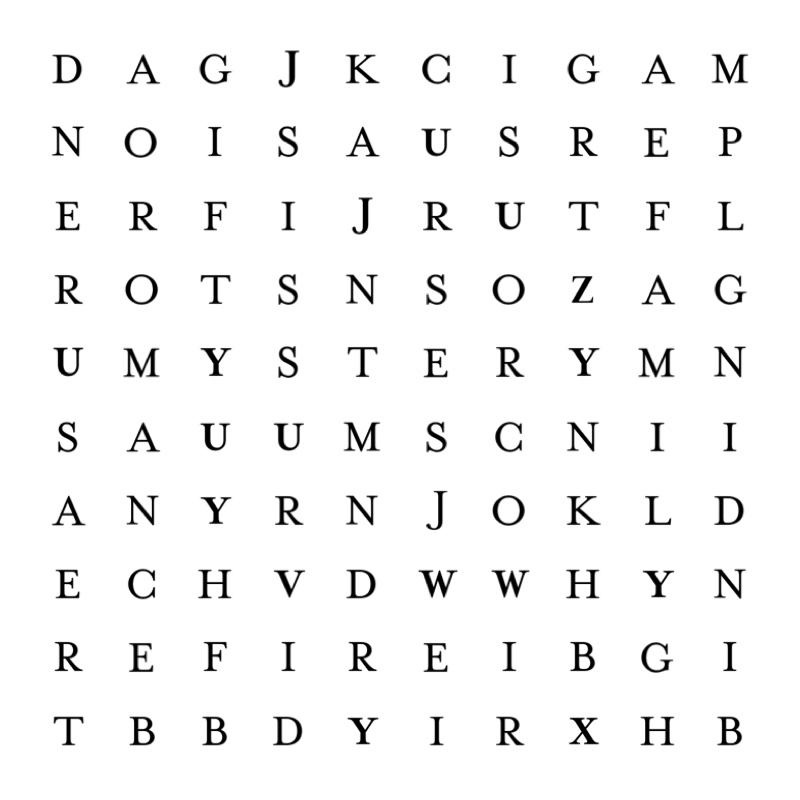 Enter the Giveaways!
Prize One, Two & Three
Compulsion For Reading Blog Tour
DON'T FORGET! 
Follow the rest of the tour for more free downloads every day!
For daily updated links to all the tour stops and codes for free downloadables, plus more prizes and chances to win, go here: martinaboone.com/index.php/books/downloadables/tour/
Exciting right?Have you read Compulsion? Have you read Between The Devil and the Deep Blue Sea? 
The following two tabs change content below.
Related Posts