Published: May 4, 2010
The Ways of Khrem returns us to the type of fantasy setting we enjoyed when prowling the streets of Lankhmar and Sanctuary as readers. The city of Khrem is a vast, epic metropolis of grand statues, lofty spires, dark streets, and darker secrets. Our guide through this fantastical urban labyrinth is a retired master thief, now living a quiet life as Cargill the Bookseller.

Cargill's peaceful retirement comes to an end when he is confronted by Wilhelm Drayton, an idealistic young captain of the City Watch, who "recruits" the bookseller into helping him solve murders in the teeming city. This is not just a Sherlock Holmes and Watson story, as the action soon erupts when Cargill unmasks an inhuman terror stalking across the rooftops of the city. Cargill finds himself putting his old skills back into play as he throws the rules out the window in battles with death dealing gods of vengeance, subterranean monsters, and the psychopath who murdered the one true love of his youth. Some of these encounters are truly frightening, and not for the faint of heart.

The strength of this book is the setting and the characters. Cargill and Drayton are both intelligent men with their own agendas. Captain Drayton is an idealistic and determined man, who demonstrates real depth when dealing with forces both powerful and malignant. He manages to be somewhat rigid, yet still likeable.

Cargill as a character is alternately cowardly, brave, vengeful, scheming, hilarious, and tragic. He is a most human of heroes struggling to deal with situations much larger than he is, and finding ways to survive. He brings the reader down into the world of Khrem, letting them see it through his eyes, and allowing them to share his sorrows and triumphs.

The two operate with a rich supporting cast including Grabel, Cargill's insufferable yet indispensible manservant; Heinryk and Poole, Drayton's loyal watchmen; and Keris, Cargill's deadly ex-partner from his youth. And finally there is Khrem itself…as much a character in this story as the rest. Khrem is brought to life in both its day to day rituals and routines of its common citizens…and its darkest of places with cavernous streets, giant statues, tunnel-like alleys, and finally the deadly Undercity beneath the streets.
Book Description from Amazon:
The Ways of Khrem, D. Nathan Hilliard's three part novel features: The Reach of Talanturos, The Cistern, & The Ghost of Candlewalk Lane. Cargill the Bookseller lives a quiet life, in a modest house, overlooking the vast city of Khrem…a magical metropolis of cavernous streets, lofty spires, and dark secrets. His life is turned upside down when Captain Wilhelm Drayton of the City Watch arrives at Cargill's doorstep and confronts him with his criminal past. Cargill is required to assist the Captain in solving mysteries and the action soon explodes when he unmasks a horrific killer stalking the rooftops. Soon he finds himself forced to throw the rules out the window and bring all of his old skills to bear as he finds himself at odds with gods, monsters, and psychopaths alike.
My Thoughts:
I haven't read many books in the fantasy genre, but this book was like you were discovering a completely plausible new world through the eyes of an old friend. Former thief turned bookseller, Cargill, tries to live a life on the up and up and draw as little attention to himself while he enjoys a comfortable upper middle class life. I found myself rooting for him the more I got to know him, from his memories of being an orphan on the streets of Khrem to his former life as a thief to his current life as a bookseller.
When a Captain of the Watch approaches Cargill for help using the knowledge of his less than legal past as leverage, he has no choice other than join forces with the police to track down a murderer. As the watchmen and Cargill learn that they can completely trust each other, the story really takes off in directions I didn't see coming.
This book is split into three smaller stories, each interconnecting with the same main characters and background, but just enough that you could easily read any of the three shorter parts and they would stand on their own. It was refreshing to find the evil doers in two of the stories weren't human, even though ultimately humans were involved. You get just enough of a taste of the secondary characters to whet your appetite and a full serving of Cargill's life, both what it was like in the past and his current life.
Each chapter has a verse or short piece that reads like it was straight from the history books of Khrem. They gave you a little preview of what was coming up in the chapter. I really enjoyed the little snippets of the past before delving into the chapter.
I definitely would like to read more about the adventures of Cargill. There are just enough questions left about both Cargill, the Captain, and a few other characters that made me believe there are many more capers left to be explored in the world of Khrem. And the city of Khrem itself is very interesting, with the likeness of Victorian Era London or Europe. The author's descriptions of the surroundings gave me a vivid idea of what this city looks like.
I give this book a 5 out of 5. There was the perfect mix of fantasy mystery, suspense, and thriller in these stories set in the past, where you would think things would be simpler but they certainly were not. I was so completely drawn into Cargill's exploits that I even almost missed my train stop twice! The Ways of Khrem is a very satisfying and well written book and I definitely recommend it to anyone who likes fantasies or mysteries.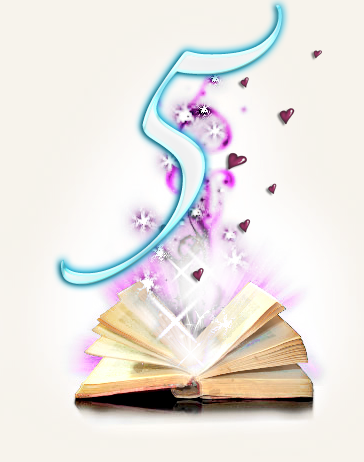 The following two tabs change content below.
Related Posts